Join Us in Making a Difference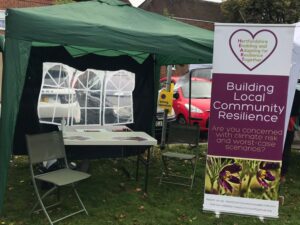 Join informal meetings to connect with other HEART members – see Upcoming Events
Invite us to come and give a talk or workshop with your local community, or the organisation where you work. 
Become a HEART Advocate.  This can include a whole range of things, depending on your interests and available time, including:
Volunteer to give talks and lead discussions by representing HEART Community Group at various eco-festivals around the County
Help engage with local government and community organisations
Help with research, administration, communications, promoting and facilitating meetings in your local area
Get in touch and we'll arrange an informal discussion.
If you work as a Councillor or an Officer in Hertfordshire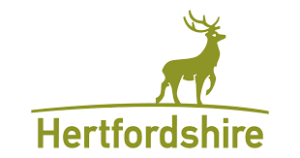 Can you Really Make a Difference
as a Consumer?
Just Have Another Think from 28 July 2021
An excellent summary of all the things that are worth doing.
The 6R Framework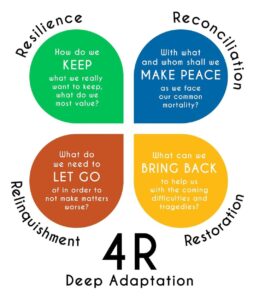 Originally conceived by Professor Jem Bendell as 4R's – these are a series of questions designed to help you reflect on what's most important now.
We added two more R's:  Re-Imagining and Reverence.
Here are the questions – in the panel to the right.  Although asking yourself the questions is the most important thing, here are a few examples of the answers other people have generated in our workshops.
Resilience
What is it that we most value and how can we keep that? How can we build and sustain our resilience – both inner and outer? What's MOST important now?
Relinquishment
What can we give up (even if we value it) in order not to make matters worse?
Restoration
What can we bring back that has been lost?
Reconciliation & Reconnection
What can we do to make peace with, love and support others?  How can we live with kindness, joy and peace?
Re-Imagining
How can we re-imagine and begin to create the 'more beautiful world our hearts know is possible?
Reverence
What do you want me to know? Who do you want me to be?  What do you want me to do? (Asked of the Earth or Universe, Source, Universal Consciousness, God – whatever you prefer to call it)