Upcoming Events
Events are listed here in date order (most imminent first). Scroll down for later events.
All events are free.  All events are shown in UK time.
 
Follow Up to AGM Zoom Call
Saturday 28th January at 11 am
A one hour zoom call to explore:
How can you engage with HEART Community Group during 2023?
What do you want us to do more of in the coming year to support you?
What would help you create more local community resilience in the places where you live?
Contact us for the zoom link
A Conversation with Professor Rupert Read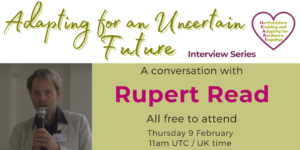 Thursday 9 February 11 am – 12 noon
Part of our Conversation Series "Adapting for an Uncertain Future"
In June 2022, HEART Community Group hosted a large event in St Albans where Professor Rupert Read laid out his vision for the New Moderate Flank.  You can watch the talk he gave then here
A little over six months on, Rupert is coming back with an update, and a call to action for how EVERYBODY can engage with the Climate Emergency – in the places they live, and the places they work. Part of our Conversation Series "Adapting for an Uncertain Future".
Rupert is an Associate Professor of Philosophy at the University of East Anglia, an author, a blogger, and – closest to his heart – a climate and environmental campaigner. He is the author of over a dozen books, including most recently "Do you want to know the Truth?" and "Why Climate Breakdown Matters".
Our world needs a positive and radical change. We need governments that put our health, wellbeing and shared ecological security before the interests of big business and the pursuit endless economic 'growth'.
We need action, and soon, against the values of greed and materialism that have placed us upon the precipice of catastrophic climate and ecological collapse. Instead, we need to value the good things about humanity; our ability to share, to care, to have fun, to communicate and to think intelligently and creatively about our own futures.
Register here for your free ticket:
https://www.eventbrite.co.uk/e/conversation-with-rupert-rea
d-a-leader-in-the-moderate-flank-movement-tickets-504422891447
Climate Change – What Matters Now?
23rd February 2023 at 7.30 pm
A participative conversation led by Kimberley Hare of HEART Community Group
Hosted by RADICAL TALKS, a network of friends, thinkers and activists, offering ideas on how to create a better, more inspiring world, and how everyone can contribute towards this.
Vutiebeets Cafe, The Wynd, Letchworth Garden City, SG6 3EN
Entry is free – there'll be a collection to cover costs.
No need to book a place – just come along!
Emotional Freedom and Resilience in Turbulent Times
Saturday, 25th February 2023
A 3-hour, in-person workshop 10:00 – 13:00 GMT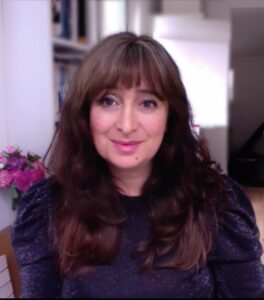 Emotional Freedom and Resilience, no matter what
This in-person session for Hertfordshire residents is free to attend. It's being held in St Julian's Church Hall in St Albans, Hertfordshire. Refreshments included.
If you relate to any of the following, then this session is for you :-
You've been feeling frazzled, overwhelmed or close to burn out and need to mentally reset.
You've been struggling with your feelings about issues close to home, and you welcome a safe space to explore and navigate this.
You have children (or people) in your life who are struggling with their own thoughts and feelings.. You want to be able to support them with love and understanding, without it adversely affecting your own mental health.
You're balancing the responsibility of work, children or elderly parents while at the same time coming to terms with the climate emergency and what it might mean. It all feels a bit overwhelming. You want some peace of mind or clarity.
Whatever is going on for you right now, this will be a safe space to slow down and reset.
Join us, clear your mind and re-discover the deep peace, wellbeing and innate resilience you were born with.
If you have any questions, please send them to heartcommunitygroup@gmail.com and use subject line : Emotional Resilience
We look forward to welcoming you!
ABOUT YOUR GUIDE:
Chantal Burns is an experienced psychological coach and teacher with 20+ years of experience, specialising in emotional resilience and mental clarity. She shows people how we can live with a free mind and open heart, unconditionally.
She's also a bestselling author. Get a free chapter from her book via this link (www.chantalburns.com/book)
Location:  St Julians Church 3 Abbots Avenue St Albans AL1 2HY
Register here for your free ticket:
https://www.eventbrite.co.uk/e/emotional-freedom-and-resilience-in-turbulent-times-tickets-520013904587
A Conversation with Michael Shaw
Tuesday, 14th March 2023  at 9 am – 10 am
Part of our Conversation Series "Adapting for an Uncertain Future"
(Michael is based in Australia – which is why this conversation is an unusual time for us!)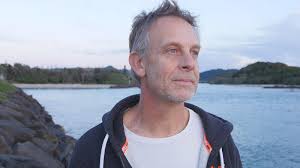 https://www.livinginthetimeofdying.com/
Living in The Time of Dying is an award-winning documentary created by Michael Shaw – which takes unflinching look at what it means to be living in the midst of climate catastrophe and finding purpose and meaning within it. Recognising the magnitude of the climate crisis we are facing, independent filmmaker Michael Shaw, sells his house to travel around the world looking for answers. Pretty soon we begin to see how deep the predicament goes along with the systems and ways of thinking that brought us here. Stan Rushworth, a Native American Elder, brings an especially enlightening viewpoint to these questions. It becomes clear that climate change is going to ruin our way of life but this then opens up a whole new set of questions: How did we get here? How do we choose to live and what actions make sense at this time? The people interviewed in the documentary, all highly regarded and well known spokespeople on the issue, argue it's too late to stop catastrophic climate change but in no way too late to regain a renewed life giving relationship with our world.
It's important that you watch the film in advance of this call – you can do so here (free or by donation) https://www.livinginthetimeofdying.com/watch
Register here for your free ticket:
https://www.eventbrite.co.uk/e/a-conversation-with-michael-shaw-and-heart-community-group-tickets-519536185717
"What's Mine to Do?"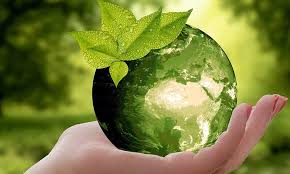 A 2-hour workshop
on Finding your 'Thread' in the meta-crisis
Saturday, 18th March 2023 
10 am – 12 noon on Zoom
After waking up to our climate and other interconnected crises, many people wonder how they can best be of service to the world.
Join Kimberley Hare for an interactive workshop where we will explore the SEVEN PATHWAYS that help you answer this question in a way that's right for you.  Where your greatest joy aligns with the greatest needs in the world around you.
Spaces are limited.
Register here for your free ticket:
https://www.eventbrite.co.uk/e/workshop-what-is-yours-to-do-tickets-519540007147
A Conversation with Steph Killingbeck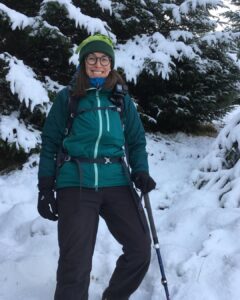 Tuesday, 4th April 2023
11 am – 12 noon
Steph Killingbeck walked from Land's End to John o'Groats, documenting local community projects along the way.
She will speak about her reasons for embarking on the walk, as well as the projects she visited and what she hopes to achieve now the walk is over. She will share what really really spoke to her:  the relationship between people and nature, the importance of education and how her favourite projects were created by the community for the community, as well as some of the memorable moments from her long walk.  Steph had many profound insights along the way – about life, relationships, joy and simplicity.
After Steph's short presentation, we will all be able to ask her questions – and reflect together on personal challenges, local community resilience, and how we can live well now.
Register here for your free ticket:
"The Edge" – a 4-day Retreat
7 – 10 May 2023
(Sunday through to Wednesday)

Are you somebody who has woken up to the climate and ecological emergency we are facing?
This is a 4-day retreat for people who wish to inquire, in good company, into the question "So, what now?"
As we wake up to the interconnected predicaments facing humanity, sometimes called the meta-crisis, this retreat is a way to create a clearing in the dense forest of your life, and uncover your own unique answers to the questions:
"What's mine to do?" and
"How can I make a difference?"
There are no simple blueprints, no one right way, no universal action plans we can follow.
However, we do seem to experience 'nudges' from wisdom, that we can choose to trust and follow. I love to imagine that we are all weaving something together – but there are an infinite number of individual threads – and there are some that may be ours to pick up.
The immersive retreat is an opportunity to deepen your inquiry into what matters most now.
Find out more about this transformative experience here:
The Edge – A 4-day Retreat | HEART Community Group
e-mail kim@heartofthriving.com to register your interest or book a chat to help you decide whether this is a good fit for you.
This retreat is offered in the gift – there are no fees to pay, although you will need to fund your own travel and accommodation.