HEART's Event on 25 June 2022
Creating a Community-Resilient Future – Now
St Albans Museum and Gallery
with Special Guests
YOU!
Professor Rupert Read, IPCC Expert Reviewer, Author, Activist, Systems Thinker
Daisy Cooper, MP
Catherine Ross, Trustee of Sustainable St Albans
Ruth Allen, co-founder of Climate Emergency Centres UK
Plus the HEART Community Group Team
Here's the beautiful graphic of the afternoon captured by Emma Paxton of Imagistic: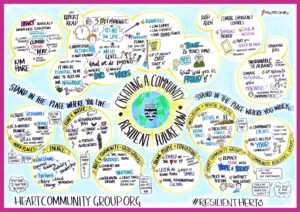 And some photos of the event.  The film of the day is being edited, and will be available soon.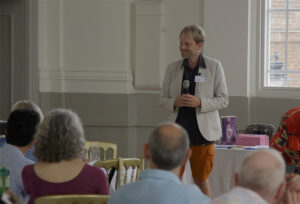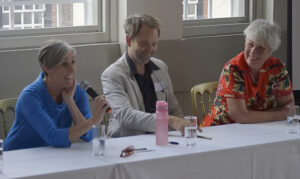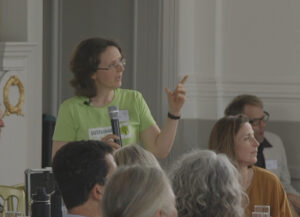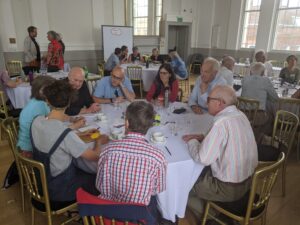 Daisy Cooper agrees it's 'five past midnight' and more action on climate resilience is crucial
On Saturday, St Albans' MP, Daisy Cooper joined over 70 concerned residents at St Albans Museum for an event focussed on the need for local community resilience.
'Creating A Community-Resilient Future Now' included talks, workshops and a Q & A panel exploring what's possible when we work together to face the challenges and disruptions that the changing climate and other interconnected issues are already bringing.
The event was organised by HEART Community Group – local volunteers responding to climate risk.
The guest speaker, Professor Rupert Read from the University of East Anglia, is a prominent environmental strategist and IPCC expert reviewer.
He said: "Tragically it's too late to stay within the safe zone. We are not going to keep below the so-called safe upper limit of 1.5 degrees centigrade of global overheat. The IPCC calls for deep and immediate cuts in fossil fuel use worldwide. By immediate they mean starting this year. Do you see that happening? Quite the opposite in fact."
He added:
"Boris Johnson told us at the start of Cop26 that it was 'one minute to midnight'. In that case, it's now five minutes past midnight. We are very much in the 'age of consequences'."
Daisy Cooper agreed and promised to do more in parliament and at a local level in St Albans on adaptation and local resilience.
She said: "Of course, we must continue to cut carbon emissions, but also raise awareness and act on the need to adapt to climate disruption in a way that's fair for all."
Other speakers at the event included Catherine Ross, trustee of Sustainable St Albans and Ruth Allen, co-founder of Climate Emergency Centres UK.
Rupert Read ended by saying:
"It's not too late to take action to limit harm. It's not too late to take collective action to adapt to what is coming and to do so in a way that reduces emissions and reduces danger."
Attendees explored how to be resilient in the face of food, water and energy security, cost of living rises, safeguarding biodiversity, and protecting our mental health and well-being.
Kimberley Hare of HEART Community Group said: "We're here to advocate for adaptation and resilience. Informing local leaders and providing support to a growing number of Hertfordshire residents who are waking up to our predicaments."
HEART runs regular events, including free workshops providing practical education as well as psychological and emotional support to individuals and organisations across Hertfordshire.
Here are photos of the ideas created by participants on the 8 Themes we explored: