We host regular group zoom gatherings – join our Facebook Group to find out future dates – or click to the Upcoming Events tab.
You may also wish to schedule a completely free one-to-one conversation with us.
Contact us for upcoming dates of this retreat
Hunton Park Hotel, Hertfordshire
"The Edge" – a 4-day retreat (free to all) designed to help you connect with your resilience, courage and well-being. To stand tall in the face of our predicament, whilst honouring your grief and other emotions, and to discover what might be your 'thread' to pick up.   
https://www.heartofthriving.com/event/the-edge-2/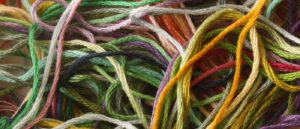 Are you somebody who has woken up to the climate and ecological crisis?
This is a 4-day retreat for people who wish to inquire, in good company, into the question "So, what now?"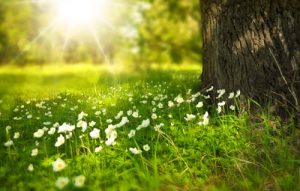 "The retreat was beautiful, I went on such an incredible journey, and 4 days really gave me the space to drop into it. I feel like I now have the courage to follow my path with clarity, without the unnecessary attachment to fear, self-doubt and the overall outcome to the climate and ecological crisis. Kim is the most incredible teacher and I feel profoundly thankful to have had this opportunity. Thank you." Rowan Henthorne.
"I came with an open mind and high expectations. What I was seeking was not exactly clear – I just knew that this was a moment. What I found was one of the most profound experiences of my life. Love manifest – fears faced – clarity found – direction clear." Myles Daly
Undaunted: Living Fiercely into Climate Meltdown
Conversation with Carolyn Baker and Michael Shaw Summer 2022
So much wisdom here from Climate Psychologist Carolyn Baker – highly recommended
Finding Solid Ground in an Age of Threat
Conversation with Meg Wheatley and Michael Shaw Summer 2022
Highly recommended
A whole range of useful resources on Mutual Aid, Community Resiliency and Disaster Collectivism
Blogs from Professor Jem Bendell about Emotional and Psychological Implications: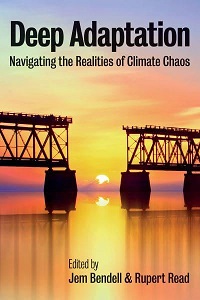 Active Hope Online Course
This is a free video-based seven-week online course that takes you on a journey through seven areas that can nourish our ability to make a difference in the world. While we suggest a week for each module, you can do it at your own pace and take longer if you prefer.
Facilitated by Chris Johnstone, who has worked with Joanna Macy for decades, and was the co-author of the book "Active Hope".
Joining the course is a simple two step process. First please sign up to this online learning platform using the sign up link at the top. Then click on 'enrol now' button on the course information page at https://activehope.training/p/active-hope-foundations-training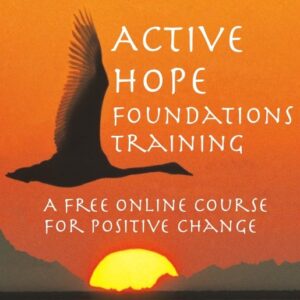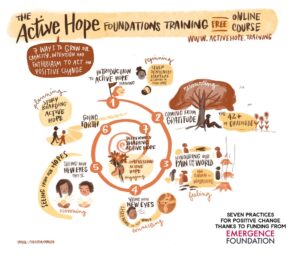 A fabulous resource for all who are awake to the predicaments we face.  Michael Dowd offers nourishment in the form of resources, and 75+ recorded conversations with leading activists, scientists, spiritual leaders and thinkers.  As many of us have discovered, 'Post-Doom' is a very different place than 'doom'!  It's about what opens up when we remember who we are, accept the inevitable, honour our grief, and prioritize what is  pro-future and soul-nourishing.  It's a fierce and fearless reverence for life and relative equanimity even in the midst of abrupt climate change, a global pandemic, and collapse of both the health of the biosphere and business as usual.  It's about living meaningfully,  compassionately, and courageously no matter what.
"Living in the Time of Dying"
A documentary from Michael Shaw, from July 2020.
Working with your Emotions
The process of realizing the dire track of climate catastrophe we are on understandably rouses painful and even despairing emotions. This is ultimately a good thing because we all need to feel about this crisis and not only think about it, if we are going to burst through our defenses that otherwise thwart action.
Intense climate feelings exist alongside other crucial facts, such as that there's so much meaningful work to do, harm to prevent, and differences we've yet to make that will have enormous impact on humanity's future and that of our nonhuman kin. Sometimes though, we need help in order to face the emotions that climate trauma can unleash, as well as guidance on how to harness them for purpose driven change.
Gen Dread recently teamed up with the wonderful All We Can Save Project to create a set of curated resources for navigating the emotional terrain of climate truth. We're delighted to share it with you here today, and sincerely hope it helps build self-understanding, personal/community resilience, and ultimately, justice-oriented climate action.
Courage and acceptance in troubled times | Catherine Ingram | TEDxByronBay
 In this poignant talk, Catherine Ingram draws on her 40 years of experience as a dharma teacher and ex-journalist to give us her practical suggestions to help us cope with a world of intersecting crises. Catherine Ingram is an internationally renowned dharma teacher and former journalist specialising in empathic activism. She has led silent retreats and public seminars since 1992. Her long-form essay "Facing Extinction," which has been downloaded over a million times, addresses some of our most pressing existential threats while enjoining us to find courage and understanding in facing them.
Love, loss, and the Natural World
This is an excellent podcast series hosted by Dr. Jennifer Atkinson, a professor of environmental humanities at the University of Washington, where she leads seminars that help students cope with the despair, anger and anxiety that arise from environmental loss and mass extinction.
We find it a helpful series to share with others who are not familiar with the concepts of deep adaptation. I have shared this podcast with those who argue that facing into difficult emotions creates numbing despair instead of "active hope", and it has stirred up some good conversations rather than putting people into a defensive stance.
Facing It
a podcast about love, loss, and the natural world
This interview from November 2021 with
Real Sustainability
gives a good flavour of who we are and what we're up to:
https://youtu.be/eFlDHGxCe5w
How does HEART Community Group operate?
We are an unincorporated constituted group.
Here is our Constitution
Here is our GDPR Policy.